Back to Blog
Blazity to Join a Discussion Panel at the Next.js Conf: London Watch Party
We we'll be joining an expert panel on frontend architecture challenges faced by Generative-AI Companies at the Next.js Conf: London Watch Party.
We're gearing up for the Next.js Conf: London Watch Party 2023 set to take place on October 26th!
This year's conference promises to be the most prominent event for the entire Next.js community, bringing together developers and business leaders pushing the entire ecosystem forward.
Our founding partner, Jakub Czapski, will join an expert panel focused on highlighting the importance of frontend technologies, especially Next.js in shaping the user experience for generative AI companies.
Together with leaders from WPP and Vercel, Jakub will explore the unique set of challenges faced by AI companies and the critical role Next.js and headless architecture play in solving them.
This conference holds particular significance for us, as it aligns perfectly with our commitment to staying at the forefront of technological advancements in the Next.js ecosystem. The collaboration with industry giants underscores the importance of fostering a community-driven approach to innovation.
Stay tuned for what promises to be a riveting panel discussion that could redefine your perspective on the future of web development.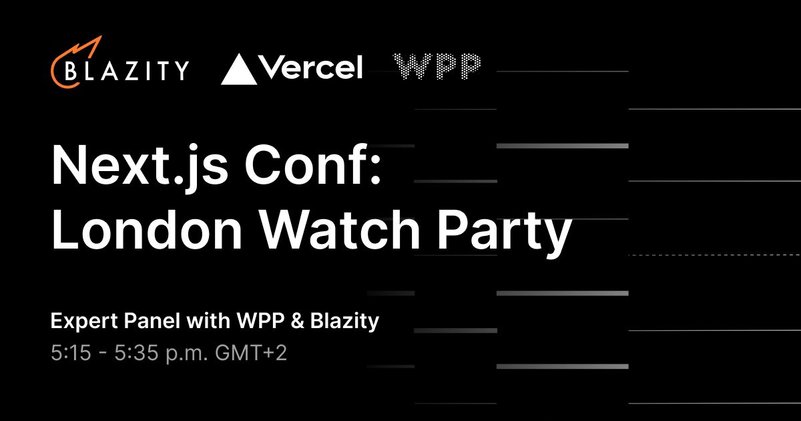 Make sure to follow us on social media to catch live updates and behind-the-scenes moments. The future of web development is knocking at the door, and we are definitely ready to usher it in with open arms.
See you at Next.js Conf 2023!
Empower your vision, partner with us today
Jakub Czapski
Founding Partner at Blazity
To best serve you, let's get to know your requirements first. Tell us about your project, and we'll arrange a free consultation call to discuss how we can help.